Call now! Toll Free Order Line & Tech Help 1-877-628-6028
DRO PROS 1-2-3 Value! - Easiest to use Digital Readout - DRO Kits start at only $499 - Industries best warranty!
Our Kit and Part Prices always beat Heidenhain Newall Acurite Sargon & Fagor!
We speak English - We answer our phones - FREE shipping!
Compare all of our Digital Readouts! Click HERE
These are just a few of the testimonials from our customers:
HERE IT IS!
See what others think about the new DRO PROS Digital Readout! A full install of the DRO PROS (brand) DRO on the Sieg X3 small mill. Check out the Digital Readout review at The Hobbyist Machine Shop web site to see all 80 photos and a full DRO review. It is currently at the top of the menu list under WORKSHOP. Just click on "DRO PROS - DRO for the Sieg X3".
Just wanted to let you guys know how happy I am with the DRO I got from you. It is nicer than my "other one" that was considerably more expensive. Great features. I called to ask questions before I ordered and you were very courteous, helpful, and seemed genuinely please to have my business. Such a rarity these days. You all included great directions for installation and a great user manual. The laminated "cheat sheet" is very helpful and a great idea.
I will be glad to recommend these to others. Feel free to use this recommendation.
Thanks!

Joe Warner

Sometimes it's best to let your customers do the talking (Please click on his letter to the right for the full install story and photos).
Look at what Mike Gray of AWMS Inc. had to say about his DRO PROS Installation: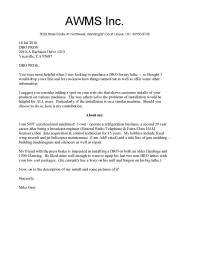 18 Jul 2010
DRO PROS,
You were most helpful when I was looking to purchase a DRO for my lathe - so thought I would drop you a line and let you know how things turned out as well as offer some other information.
I suggest you consider adding a spot on your web site that shows customer installs of your products on various machines. The way others solve the problems of installation would be helpful for ALL users. Particularly, if the installation is on a similar machine. Should you choose to do so, here is my contribution.
Sincerely,
Mike Gray
Greeting to you Sir,
Just a quick note to let you know that I have completed with my installation of your "fine system" and it is some kind of sweet. Being that I still have to earn a pay check and there are always honey do projects I would have liked to had it completed a wee bit sooner, But that is my world and it is what it is. I have up loaded a photo album to the Smithy chat group at yahoo if you care to take a peek. Would like to make a short video testimonial but I fear with upload restriction from Yahoo I may need to send it by way of disk. If you know a work-around please advise. By the way, the needed cable the you send to me was a great help in enabling me to have the travel for my mill head. I consider this going above and beyond the norm... Many thanks on this concern... My very best wishes from Virginia to you and all the fine folks at DRO Pros. Joe Andrews
Hi, this is David of (omitted) tool works got the DRO up and working last weekend, work's great, great product, wish I had bought it sooner, anyway just wanted to let you know, thank you! David
I installed the Eason DRO kit on my lathe. It is a very nice kit with nice parts and good documentation - thanks! Thanks, R. Paisley
Thanks DRO PROS I just finished installing this on my mill and I'm going to order another one for my lathe! I compared DRO kits on the internet for over a month and it finally became evident you have the best value anywhere! T. Edwards
Just got the shipment today and I wanted to say how impressed we are. This is our first kit from you and honestly we were quite surprised when we opened the box. Hard metal casing, excellent finish and very heavy duty! For the price we thought we were getting a 'hobby kit' but that's certainly not the case, this is professional grade all the way, just as you said on the phone! Looks like we'll be talking to you some more! Bob, Hote Design Inc.
DRO PROS - Thanks for the mill kit sorry I didn't get back to you sooner but I've been way too busy! Readout is performing flawlessly, thanks for helping a 'newbie' choose the right size scales! Walt E. Davidson
Thanks Bill for all your great help. Kit arrived yesterday, much earlier than expected thank you! Scales already mounted, just working on the display head and we'll be good to go. Must say we are all quite surprised by how solid the display is - for some reason we were expecting something less. Very solid feel and looks great too.! Feel free to use us as a reference, again, thanks for all your help. Solid Plate Design Worx
Kudos to Theresa and / or your shipping department - box arrived today and is immaculate! Very well packaged, can't wait to get it running. Once we finish the install on this machine we'll be looking for more - thanks! Twisted Fabrication Inc.
Please pass on my thanks to Todd for his excellent customer service. I'm on a fixed income and I recently purchased a benchtop mill as I recently entered retirement. Todd helped me choose the right size scales and an Easson ES10-3M5 3 axis kit to match my mill. Installation was easier than expected and I'm happy to say everything worked out just great. Wish I could afford a lathe but if I ever do I'll be back to get a lathe kit. Robert, Edmonton, Canada
Hello my name is John I ordered a DRO kit from you a few weeks ago. Just wanted to let you know how well it has worked out for me. Although I never worked as a 'machinist' by trade I haven't had any trouble at all figuring out the "bolt hole" and "line-hole" functions. Never thought I'd even need them but it's so simple I'm going to try some radius functions this weekend! John T, Edmonds, Wa.
Glass Scale Kits:
At DRO PROS, we only sell true five bearing glass scales with our readout kits, and with over 70 different size scales to choose from, we fit your machine right! For .0002" resolution scales up to 39.3" in capacity (models 100mm - 1000mm), the scales are included in the price of the kit and there is no surcharge. Simply tell us what size scale you'd like and we'll send the correct length scale. For scales greater than 40" capacity (our oversize scales), there is a small surcharge based on length when purchased with a kit.
Please refer to the chart below for more details:
Choose from the following scales:

Scale

Size

Rec'md

Scale Travel

mm/inches

Maximum

Travel

(Approx)

mm/inches

Overall

Scale Length

GS10

5 micron

0.0002" / .005mm

GS11

1 micron

0.00005" / .001mm

GS30

"SlimLine"

5 micron

0.0002" / .005mm

GS31

"SlimLine"

1 micron

0.00005" / .001mm

Model

Cost w/kit

Cost Alone

Model

Cost w/kit

Cost Alone

Model

Cost w/kit

Cost Alone

Model

Cost w/kit

Cost Alone

100mm
100 / 3.9"
125 / 4.9"
9.9"
GS10-100
Free
$133
GS11-100

+ $50

$183

GS30-100
Free
$133
GS31-100

+ $50

$183

150mm
150 / 5.9"
175 / 6.9"
11.9"
GS10-150
Free
$133
GS11-150

+ $50

$183

GS30-150
Free
$133
GS31-150

+ $50

$183

200mm
200 / 7.8"
225 / 8.8"
13.8"
GS10-200
Free
$138
GS11-200

+ $50

$188

GS30-200
Free
$138
GS31-200

+ $50

$188

250mm
250 / 9.8"
275 / 10.8"
15.8"
GS10-250
Free
$143
GS11-250

+ $50

$193

GS30-250
Free
$143
GS31-250

+ $50

$193

300mm
300 / 11.8"
325 / 12.8"
17.8"
GS10-300
Free
$147
GS11-300

+ $50

$197

GS30-300
Free
$147
GS31-300

+ $50

$197

350mm
350 / 13.7"
375 / 14.7"
19.7"
GS10-350
Free
$150
GS11-350

+ $50

$200

GS30-350
Free
$150
GS31-350

+ $50

$200

400mm
400 / 15.7"
425 / 16.7"
21.7"
GS10-400
Free
$156
GS11-400

+ $50

$206

GS30-400
Free
$156
GS31-400

+ $50

$206

450mm
450 / 17.7"
475 / 18.7"
23.7"
GS10-450
Free
$160
GS11-450

+ $50

$210

GS30-450
Free
$160
GS31-450

+ $50

$210

500mm
500 / 19.6"
525 / 20.6"
25.6"
GS10-500
Free
$166
GS11-500

+ $50

$216
GS30-500
Free
$166
GS31-500

+ $50

$216

550mm
550 / 21.6"
575 / 22.6"
27.6"
GS10-550
Free
$169
GS11-550

+ $50

$219
600mm
600 / 23.6"
625 / 24.6"
29.6"
GS10-600
Free
$179
GS11-600

+ $50

$229
650mm
650 / 25.5"
675 / 26.5"
31.5"
GS10-650
Free
$182
GS11-650

+ $50

$232
700mm
700 / 27.5"
725 / 28.5"
33.5"
GS10-700
Free
$187
GS11-700

+ $50

$237
750mm
750 / 29.5"
775 / 30.5"
35.5"
GS10-750
Free
$191
GS11-750

+ $50

$241
800mm
800 / 31.0"
825 / 32.0"
37.0"
GS10-800
Free
$197
GS11-800

+ $50

$247
850mm
850 / 33.4"
875 / 34.4"
39.4"
GS10-850
Free
$206
GS11-850

+ $50

$256
900mm
900 / 35.4"
925 / 36.4"
41.4"
GS10-900
Free
$226
GS11-900

+ $50

$276
950mm
950 / 37.4"
975 / 38.4"
43.4"
GS10-950
Free
$229
GS11-950

+ $50

$279
1000mm
1000 / 39.3"
1025 / 40.3"
45.3"
GS10-1000
Free
$292
GS11-1000
+ $50
$342
1100mm
1100 / 43.3"
1125 / 44.3"
49.3"
GS10-1100
+ $50
$340
1200mm
1200 / 47.2"
1225 / 48.2"
53.2"
GS10-1200
+ $50
$404
Click HERE to download a DRO PROS Scale Chart
Why does DRO PROS post their digital readout part prices online when other companies don't?
That's because if you were to find out what other companies are going to charge you for parts
when you need them, you might not buy their digital readout kit in the first place!
At DRO PROS, we're proud to show off our low part prices.
Go DRO PROS!
Why should you buy from DRO PROS?
We speak English - We answer our phones - Same day shipping
Veteran owned, Veteran managed - and proud of it!
Our goal is to make customers for life. We feel that, in the long run, treating customers right will yield much more than simply "going for the sale". In accordance with that, we have attempted to pass on some ideas to help you, the customer, in completing your purchase decision:
Price. Probably the most talked about factor when buying a digital readout. Price can also be the most misleading, and perhaps worst way, to judge a digital readout kit. We've all heard the old adage, "You get what you pay for." Before the internet, it was true, price did generally correlate directly to value. But that was yesterdays economy. All resellers obtained their goods the same way, and therefore incurred the same costs. In today's economy, the market has changed drastically. At DRO PROS, we import and sell directly to you. Unlike our competitors, we do not have Western and Eastern sales divisions and multi layers of management to support. One location, one cost, and the savings get passed on to you!
Intuitiveness or "Ease of Use". Probably the most important, and hardest to determine factor when buying a readout. Think in terms of after the sale. Even if you get an absolute 'rock star' bottom line price that would make William Shatner proud, if the digital readout is not user friendly, you still didn't get a 'deal'. The whole point of getting a digital readout is to make your work easier and more enjoyable. If the digital readout is poorly designed, too complicated, if the display isn't bright enough, or in other words is 'user unfriendly', you'll regret your purchase decision every time you turn it on. It simply won't matter what you paid, it's not worth it!
Support. Most likely the second most important, and perhaps most overlooked factor when buying a digital readout. Imagine trying to reach a technician when you've bought a digital readout from an overseas reseller! Yet every day, people "save" $50 and buy products on eBay without stopping to think what will happen when they need service or tech support. Some digital readout resellers don't even publish a phone number! While our competitors continue to pare down or even totally eliminate their customer support, we continue to expand our Customer Service. Our Video Tutorials are the best in the industry, and are available free for you, our customers. Our tech help is the best in the business - our techs all know our readouts inside and out. Nobody knows digital readouts like DRO PROS!
Warranty. DRO PROS is proud to offer the industries safest, longest, 6 year warranty on all of our Electronica magnetic scale kits. All of our DRO PROS brand glass scale kits come with a full 3 year warranty, and our EASSON kits come standard with a 1 year warranty. DRO PROS brand warranty claims are handled directly by DRO PROS. No run-arounds, no hassle! Something not working as expected? Call us, don't get redirected overseas like the other guys!
Parts. Can you believe some resellers don't carry parts? That's right, buy from the "other guys", break a scale, and you get to replace the entire digital readout kit! Don't assume you can just go buy a different brand scale, either, because most manufacturers use different connectors on their scales. If that wasn't enough, even among those with a common connector, such as a DB9, most are hard wired differently. Finally, don't overlook the cost of parts. At DRO PROS, an 800mm replacement scale will cost you $197. A similar scale sold extensively by a European company will cost nearly $700! Finally, we have a massive inventory of parts, so rest easy - a replacement part is only a phone call away!
The Best Value. We literally search world-wide for the best value digital readout products on the planet. If there was a better digital readout package to be sold, we would be selling it. Yes, we've seen cheaper units on eBay, but there is a reason they're cheaper. Think poor quality, no parts, no manual, non-existent customer service, poor product fit/finish etc.
Customer Service. We pledge to never "over sell" you on a product that won't work well for you. Our philosophy is to try and save you money and get the best value kit tailored to the machinery you have. Many of our customers are surprised when we recommend against buying a more expensive brand. Again, our philosophy is to build customers for life. Give us a call and let us save you money!
Shipping. Most orders ship the same day, the next at the latest. We do not 'drop' ship, we have our own massive warehouse of inventory right here on site. We use FedEx, you'll get a tracking number emailed to you immediately, and we cover all shipping insurance automatically.
The Company. DRO PROS is a veteran owned, American company. We enjoy selling quality products at competitive prices. We believe that providing the best customer service is the key to success. No other company spends more time on the phone with customers than we do. Even in a down economy, our company continues to thrive and grow. We look forward to earning your business!
The Bottom Line. Our line of digital readout's are simply the most user friendly readouts on the planet. Because of our direct marketing structure, they're also extremely affordable. Coupled with our extensive customer service and affordable parts, our Digital Readout products are simply the best value on the planet.
Shipping:
Domestic Shipping to the United States: All digital readout shipping is done via FedEx for a flat rate of $43. You'll get a tracking number emailed direct to you from FedEx, enabling you to track your shipment door to door! We cover insurance against any potential shipping damages, so no hidden fees here!
International Shipping outside the United States: All of our DRO shipping is done via the United States Postal Service. We charge a flat rate of $80 shipping to Canada and $140 for International shipping.
DRO PROS Industry Leading 6 Year Warranty!
Electronica magnetic kits = 6 year warranty
DRO PROS glass kits = 3 year warranty
EASSON glass kits = 1 year warranty
DRO PROS brand warranty claims are handled directly by DRO PROS.
No run-arounds, no hassle!
At DRO PROS, we take care of our customers. Have an issue or need some help? Let us take care of it with a toll-free call to California!
Call us now TOLL FREE at 1-855-DRO-PROS

---
Professional Digital Readout kit packages start at only $499!
Call Toll Free now at 1-855-DRO-PROS for all your digital readout needs!
DRO PROS
4992 Allison Parkway Suite G
Vacaville, CA 95688 US
Phone: 877-628-6028
Website: http://www.dropros.com
(877) 628-6028 (855) DRO-PROS (707) 452-8437 (707) 452-8434
Our Kit and Part Prices always beat Heidenhain Newall Acurite Sargon & Fagor!
Why should you buy from DRO PROS?
We speak English - We answer our phones - Same day shipping
Veteran owned, Veteran managed - and proud of it!